Term Charters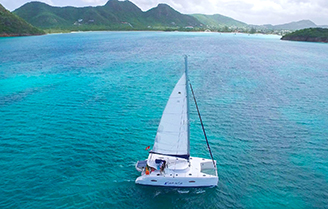 Great Bird Island
1 night - 2 days
Max 6 guests

Departs Jolly Harbour 10am - Return 4pm the following day

Departing Jolly Harbour, Catch The Cat sails you away towards the North West. Passing many of the 365 unspoilt beaches, coves and secluded bays, the infamous Jumby Bay Resort and Maiden Island, just ahead lays Great Bird Island a jewel in the ocean. A welcome time for some swimming or reef snorkeling as we freshly prepare a BBQ lunch on board. After lunch you can swim to the island or we can take you by dinghy, with time to explore Great Bird Island it is renowned for its nature,an abundant reef, lizards (friendly) the elusive Antiguan racing snake (non venomous) Frigate birds, Pelicans and laughing Gulls abound. You may wish to take the short nature trail to the top of the island where you have an outstanding panoramic view of the North Sounds, surrounding island and mainland Antigua.
As the sun drifts below the horizon and the twinkling stars appear – dinner will be prepared and served onboard, as you relax to the gentle lapping of the ocean.
The next morning after a leisurely breakfast there will be time for a swim or snorkel in Bird Islands warm clear waters before we make a downwind sail with a stop at any bay of your choice before arriving back to Jolly Harbour – memory making.
Bookings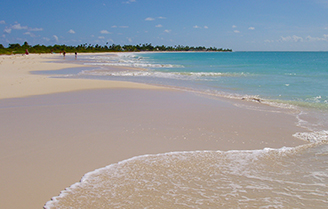 Departs Jolly Harbour 9am - Return 4pm
26 miles North of Antigua our sister island of Barbuda, renowned for its unspoilt deserted soft pink sand beaches and its Frigate Bird Sanctuary. Leaving Jolly Harbour sailing North we then cross the Atlantic to reach Barbuda at approximately 1pm just in time for a refreshing afternoon swim or snorkel.
Dinner is freshly prepared and served under the stars leaving you feeling totally relaxed from the gentle sound of the ocean.
Day 2-After a leisurely breakfast- it's your day, swim, snorkel, relax onboard or explore Barbuda. You can visit the Frigate Bird Sanctuary, take a guided tour of the island or simply spend the day on a deserted pink sand Beach.
Day 3- A relaxing breakfast, feeling totally chilled we still have time for a swim or snorkel before we say our goodbyes to beautiful Barbuda- sailing back to Jolly Harbour arriving late afternoon
Bookings